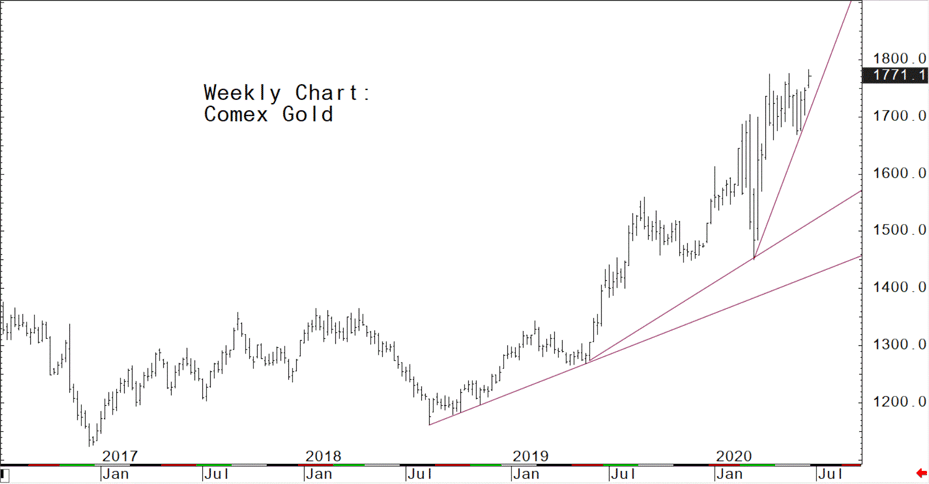 What trend-line analysis suggests gold prices will be on Jan. 1 – brace yourself
I don't like to beat around the bush and I'll bet you don't either. So, let's make this quick. Nearby Comex gold futures hit a 7.5-year high of $1,783.10 Wednesday. The August futures contract hit a high of $1,796.10. The all-time high in nearby gold futures was $1,920.70, hit in September of 2011.
Take a gander at the weekly continuation chart for nearby Comex gold futures. Prices are in an accelerating uptrend as seen by the three trend lines that get progressively steeper. Trend-line analysis, using the latest, steepest trend line, projects the following prices in the following timeframes: Sept. 1–$1,886; Nov. 1–$2,040; Jan. 1–$2,213.
Of course, technical chart analysis is an imperfect art. However, most of the "smart money" in the marketplace will attest that studying technical price charts provides more trading success than solely examining supply and demand fundamentals in a market.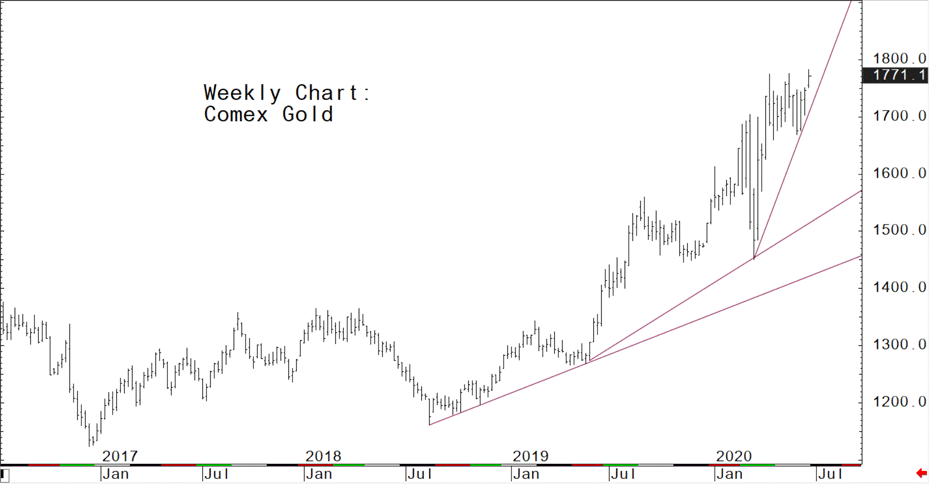 Jim Wyckoff