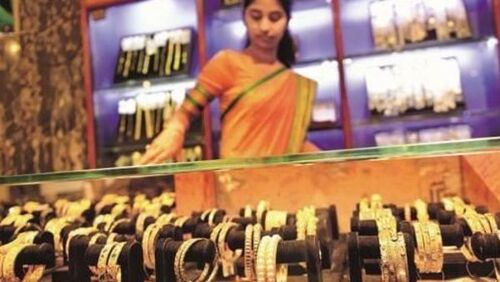 Gold prices fall today for first time in 3 days, silver rates decline
Investors booked some profit after the recent run-up in gold prices
Both gold and silver prices have moved sharply higher this month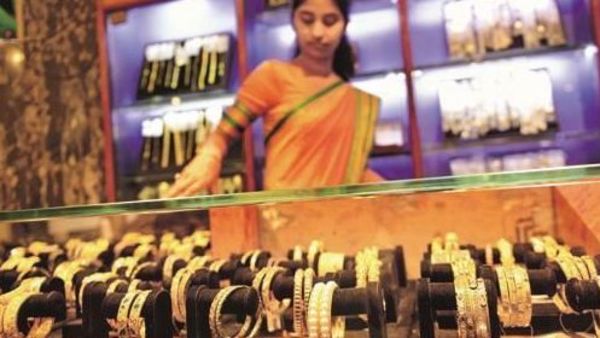 Gold and silver prices edged lower in Indian markets today as higher rupee, and profit-taking after the recent run-up pushed prices lower. On MCX, February gold futures prices were down 0.18% to ₹40,511 per 10 gram, their first decline in three days. Tracking gold, silver prices also moved lower today. Silver futures on MCX were down 0.33% to ₹46,850 per kg.
SMC Global expects gold prices to remain sideways in near term as rising concerns over the fast-spreading coronavirus in China and its economic impact offset a firmer dollar. "Gold can move higher towards 40,800 while taking support near ₹40,450 while silver can test ₹47,300 while taking support near ₹46,700," the brokerage said.
In global markets, gold prices were steady today at $1,581.09 per ounce after their recent run-up as investors assessed the the economic and human impact of China's deadly coronavirus. China's health authorities said that the death toll from the coronavirus rose to 106 and the total number of confirmed cases increased to 4,515.
"Gold's safe haven demand may edge higher on expectations that the virus outbreak in China may pressure the already weakened global economy. Weaker global equities due to the large scale risk aversion may also assist the yellow metal. At the same time, a stable dollar and limited physical market activities may limit major gains in the overseas market," said Hareesh V, head of commodity research at Geojit Financial Services.
On the technical side, as long as gold prices stay above $1568 expect rallies to continue with strong resistance is seen at $1592 followed by $1610 levels, he said, adding: "A direct drop below $1548 would negate any bullish expectation."
In global markets, gold prices are up 4% in less than a month, benefiting from a flight to haven assets as investors are assessing the extent of the hit to growth in China, as well as in the other parts of the world.
The virus outbreak in China is expected to hurt the world's second-largest economy, as authorities step up preventive measures, impose travel restrictions and extend the Lunar New Year holidays to limit the spread of the virus.
The US and Canada have also warned against travel to China. Meanwhile, holdings of the world's largest gold-backed exchange-traded fund, SPDR Gold Trust, fell 0.13% to 899.41 tonnes on Monday. (With Agency Inputs)
Edited By Surajit Dasgupta