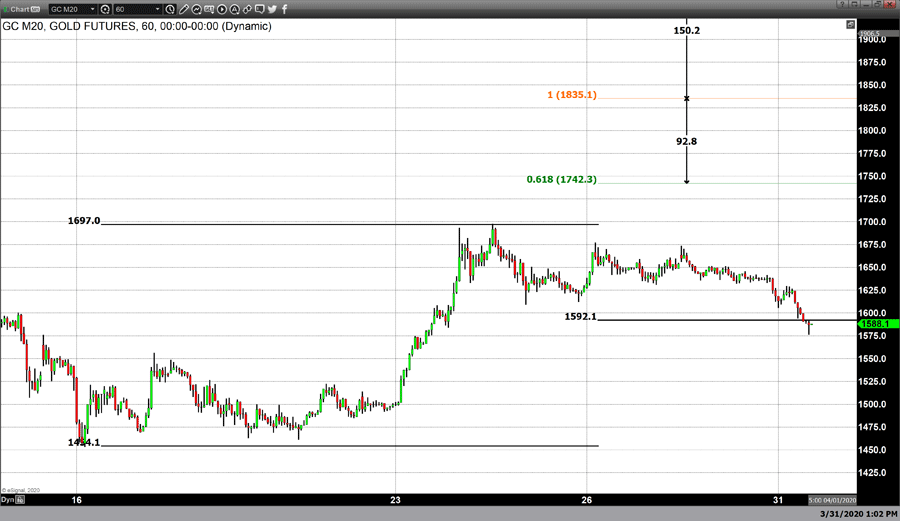 Market forces move gold lower
While we have gold, prices come under substantial pressure over the last two weeks it had still managed to hold above key level of $1600 per ounce. This is in conjunction with U.S. equities markets trading under great pressure as they have lost value throughout this month. According to Reuters, "Wall Street's three major indexes tumbled on Tuesday, with the Dow registering its biggest quarterly decline since 1987 and the S&P 500 suffering its deepest quarterly drop since the financial crisis on growing evidence of massive economic damage from the coronavirus pandemic."
Of course, the primary issue remains the social distancing used to battle COVID – 19 (coronavirus). While many medical analysts predict that it will take up to a year or a little bit more to produce an effective method to eradicate the virus. Currently there have been 854,039 reported cases of covid-19, with 42,014 reported deaths, and 176,000 906 individuals who have recovered from the virus. Of the remainder of individuals fighting this illness off 95% are experiencing mild to moderate symptoms with 5% having severe or life-threatening effects.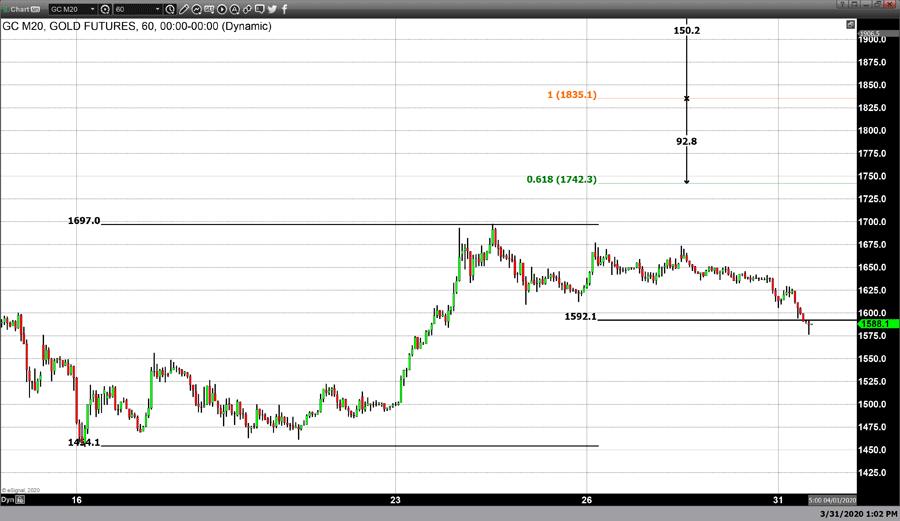 Due to the fact that by no means has this contagious disease shown signs off slowing its spread, infecting more individuals globally everyday it is unlikely we will see the global economy recover just yet.
Yet oddly enough the flight to gold has either been short lived or yet to be seen.
On a technical basis gold pricing broke through its 50-day moving average in trading today. This average currently is fixed at $1599.80. Today's lower pricing indicates very strong resistance at that price point. The next level of support would come in at $1580, with resistance at $1640
For those who would like more information simply use this link.
Wishing you as always good trading,
By Gary Wagner
Contributing to kitco.com