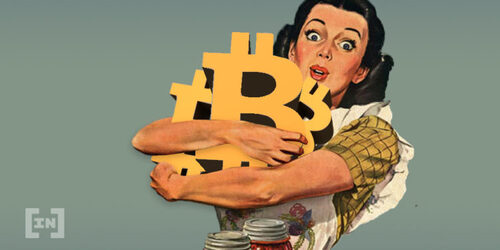 Hodling Bitcoin Is the Best Strategy, Research Shows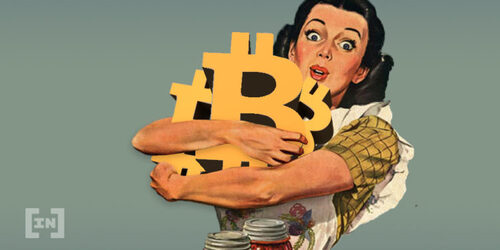 Most of Bitcoin's upside happens on just a few days annually. HODLing is the best strategy to not miss out, according to Binance Research.
Binance Research has put out some stats on why HODLing remains a viable, if not the best, strategy in the current cryptocurrency market. This is primarily due to the fact that major market moves for Bitcoin seem to happen for just a few short days, which are easy to miss.

To HODL or Not to HODL, Answers Binance
As BeInCrypto previously reported, since 2013, Bitcoin has generated most of its annual performance in just ten days of the year. When the top 10 days of gains for each year since 2013 are removed, Bitcoin would actually be down -25%. So, the most important moments in Bitcoin's history effectively happen in the blink of an eye compared to the rest of the calendar year.
Missing out on these double-digit gains can be painful, especially considering they're so hard to foresee. This is why Binance Research suggests, based on these numbers, to HODL.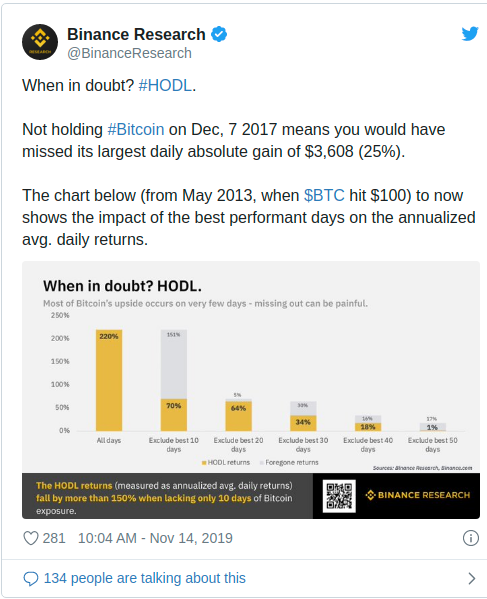 Lessons from 2007
Others, however, seemed to disagree. If one had HODL'd Bitcoin since December 2017, they would still be at a loss of over -50%. As one user points out, it was far better to sell in January 2018 instead of weathering a monthly drop of -65%.
Joe007 (@J0E007) responded to Binance, stating that "HODLing is a nice meme but not exactly a rational value preservation strategy."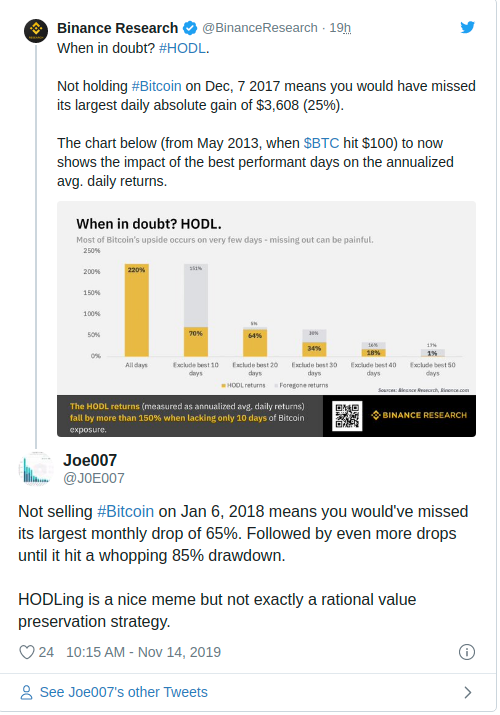 Such concerns are, after all, reasonable. However, no one would argue that HODLing implies that one has to be wedded to their holdings. Instead, it simply implies a resilience, which means you won't sell on any small downturn. The HODL strategy also works best when it begins at a smart entry point. For example, HODLing from January 2019 would undoubtedly be a smart move.
Yet, given that so many were burned in 2017, HODL has somehow taken on a negative connotation for some. Yet, one has to be mindful of the fact that we are now in the beginnings of a new market cycle. These are the times when the HODL strategy best pays off.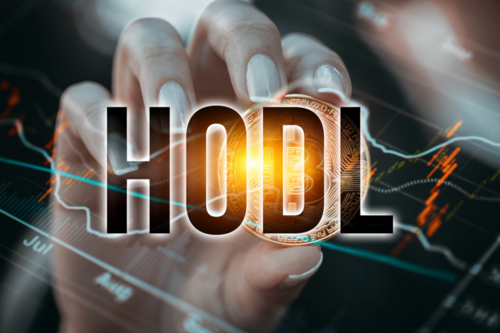 When the next bullish cycle comes to a head, those HODL'd profits should definitely and finally be realized. But for now, just sit tight and HODL—it's the best strategy in this choppy market.