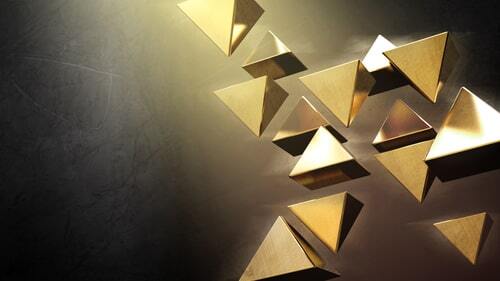 Gold price path to $2,000 – 'There is no quick solution to U.S.-China tensions' — analysts
Gold is on a mission: to reach its all-time high of $1,920. And aside from looking like a very probable outcome for next week, analysts say that there is little to stop the precious metal from rising further and getting close to $2,000 an ounce.
Rising tensions between the U.S. and China, weaker U.S. dollar, falling yields, additional fiscal stimulus and still climbing COVID-19 cases have all been some of the significant drivers behind gold's massive move up this week.
At the time of writing, August Comex gold futures were trading at $1,899.80, up 0.52% on the day. In just five trading days, gold gained more than $80 and saw its seventh weekly gain in a row.
In terms of what's next for gold, the majority of analysts Kitco News spoke to on Friday said that the trend upwards remains intact and more price gains are likely. The main reason behind such bullish outlook is that gold's supportive elects are here to stay … for now.
"I don't see a quick solution to escalating tensions between the U.S. and China, I don't see a quick solution to the pandemic problem, and I don't see a quick solution to the global worries that come from increased stimulus and increased debt," RBC Wealth Management managing director George Gero told Kitco News. "The trend is my friend, according to traders in gold. They will remain buyers on dips."
Hitting higher levels is the outlook for both gold and silver, Gero noted.
U.S.-China tensions: 'U.S. dollar on its knees'
The U.S.-China tensions saw another escalation Friday when China retaliated for Houston's consulate closure by ordering the U.S. to close its consulate in the city of Chengdu.
"The U.S. move seriously breached international law, the basic norms of international relations, and the terms of the China-U.S. Consular Convention. It gravely harmed China-U.S. relations," China's foreign ministry said in a statement.
This rise in tensions, along with a weaker U.S. dollar, is creating a very gold-supportive environment for traders.
"The U.S. dollar is pretty much on its knees, political tensions between the U.S. and China are at their highs. And the Middle East is seeing a very bad time right now. Everything is pointing to much higher safe-haven demand," said Afshin Nabavi, senior vice president at precious metals trader MKS SA.
The weaker U.S. dollar is also helping international buyers acquire gold and silver, which in turn, boosts the price, highlighting Gero.
Anna Golubova