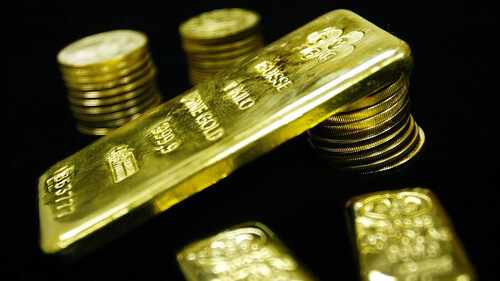 Gold price dips below $1,490 ounce, Asian markets trounced
Worry is still gripping world markets in the face of the COVID-19 scare.
Markets are looking for cash and precious metals are getting dumped. On Sunday evening gold dipped below $1,490 ounce, a four-month low. Silver dropped below $12.30 ounce before recovering.
Platinum bucked the trend and traded up, reaching a high of $625 ounce. Palladium was up, too, breaking through $1,580 ounce.
Pacific-Asian stocks are down. Hang Seng opened 5% lower at 21.659. The S&P/ASX 200 is off nearly 6% as of midnight ET.
Dow futures tumbled 900 points on Sunday, tripping the 5% allowable limit and halting further trading, reported CNN.
Reuters reported that oil prices are off more than $1 a barrel at the start of the trading session on Sunday.
Markets are waiting for some monetary action. The U.S. Congress is wrangling over a $1-trillion economic stimulus bill. The bill was held up on Sunday, but negotiation is resuming. A week ago the Federal Reserve acted, slashing the federal fund rate between 0 and 1/4 percent.
By Kitco News
Sunday March 22, 2020 22:12