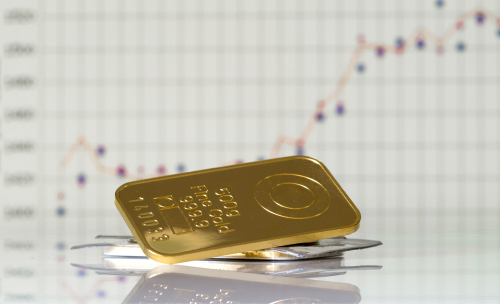 Gold has room to push to $1,600 in the short term UBS
A correction in equity markets due to shifting economic growth expectations could be the catalyst to push gold out of its narrow range, according to one market strategist.
In a recent report, Joni Teves, precious metals strategist at UBS, said that although gold is currently stuck in no man's land, there is potential for prices to push to $1,600 an ounce. The question is, for how long can prices hold that level?
For the short-term, Teves noted that investors shouldn't ignore gold's recent resilient strength.
"It is not so much a question of who is buying gold, but also who is selling it," she said in the report. "While many are not yet keen to chase it here, there is also no appetite to sell short or even let go of strategic positions that have been built. Sentiment is friendly and there is an underlying bias to be long."
Teves noted that gold continues to be a hedge against economic uncertainty is it remains highly negatively correlated to equity markets and base metals.
"This implies that gold prices have room to strengthen through $1,600 if economic data deteriorates significantly ahead," she said.
Currently, the biggest threat to the global economy remains the spreading novel coronavirus. The virus has infected 71,000 people globally, with most of the cases still in China. More than 1,700 people have died from the virus.
The full impact the virus will have on global growth is still unknown, but Teves said that UBS economists expect that any global economic weakness will be confined to the first quarter. She added that soft econ
Neils Christensen
Monday February 17, 2020 14:51